Chicken Parmesan Nuggets with Marinara Sauce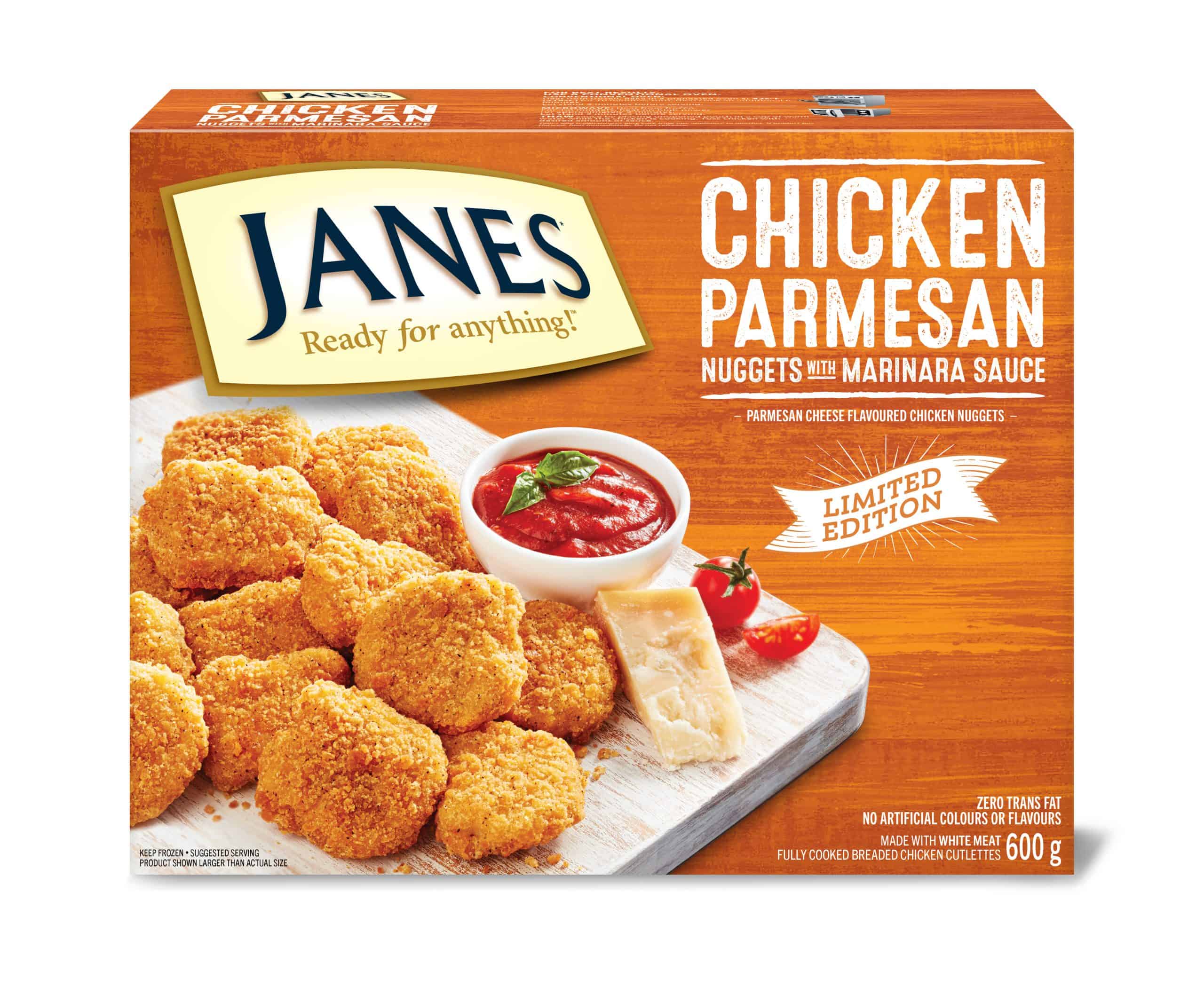 Ready For
Every Day
Family Dinners
Sharing
Parties
Snacking
Dipping
Handfuls
Bring home that traditional chicken parmesan experience in a nugget with Janes parmesan cheese flavoured nuggets with marinara sauce.   Made with white meat, kids will love dunking them or serve them up as chicken parmesan sliders and watch them go.   Only here for a limited time,  be sure to stock up as they ask for more.
Available Sizes: 600g
Ingredients
Chicken Nuggets: Chicken breast, Water, Toasted wheat crumbs, Wheat flour, Canola oil, Salt, Soy protein isolate, Rice starch, Baking powder, Spices, Processed cheese flavour, Onion Powder, Pea fibre, Sugar, Cheese flavour, Garlic powder, Natural flavour. May contain Egg.
Marinara Sauce: Water, Tomato paste, Sugars (glucose), Vinegar, Soybean oil, Salt, Modified corn starch, Dried onion, Dried garlic, Spices, Herbs, Natural flavour, Xanthan gum, Potassium sorbate, Sodium benzoate, Sodium bisulfate, Calcium disodium EDTA.
Cooking Instructions
Conventional Oven: Heat from frozen. Bake in a preheated 425 F oven for 10minutes, flip and cook for 6 more minutes. Let stand 2 minutes before serving.
Microwave: Heat from frozen. For 4-6 nuggets, heat on high power for approximately 2 minutes. Let stand 2 minutes before serving.
Nutrition Facts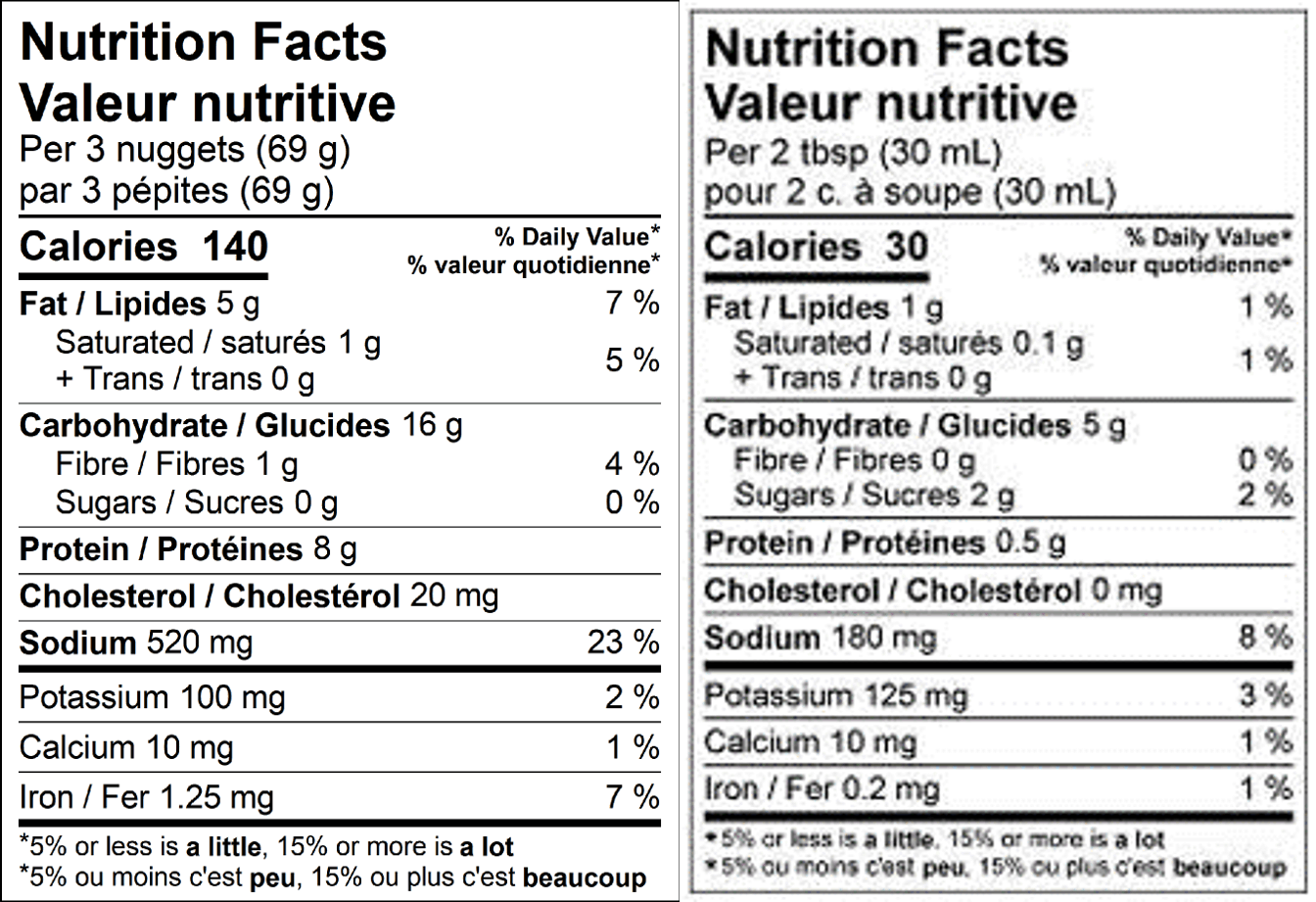 Product Benefits
Made with white meat
No preservatives
0 trans fats
Low in saturated fat
No artificial flavours or colours