Ketchup Popcorn Chicken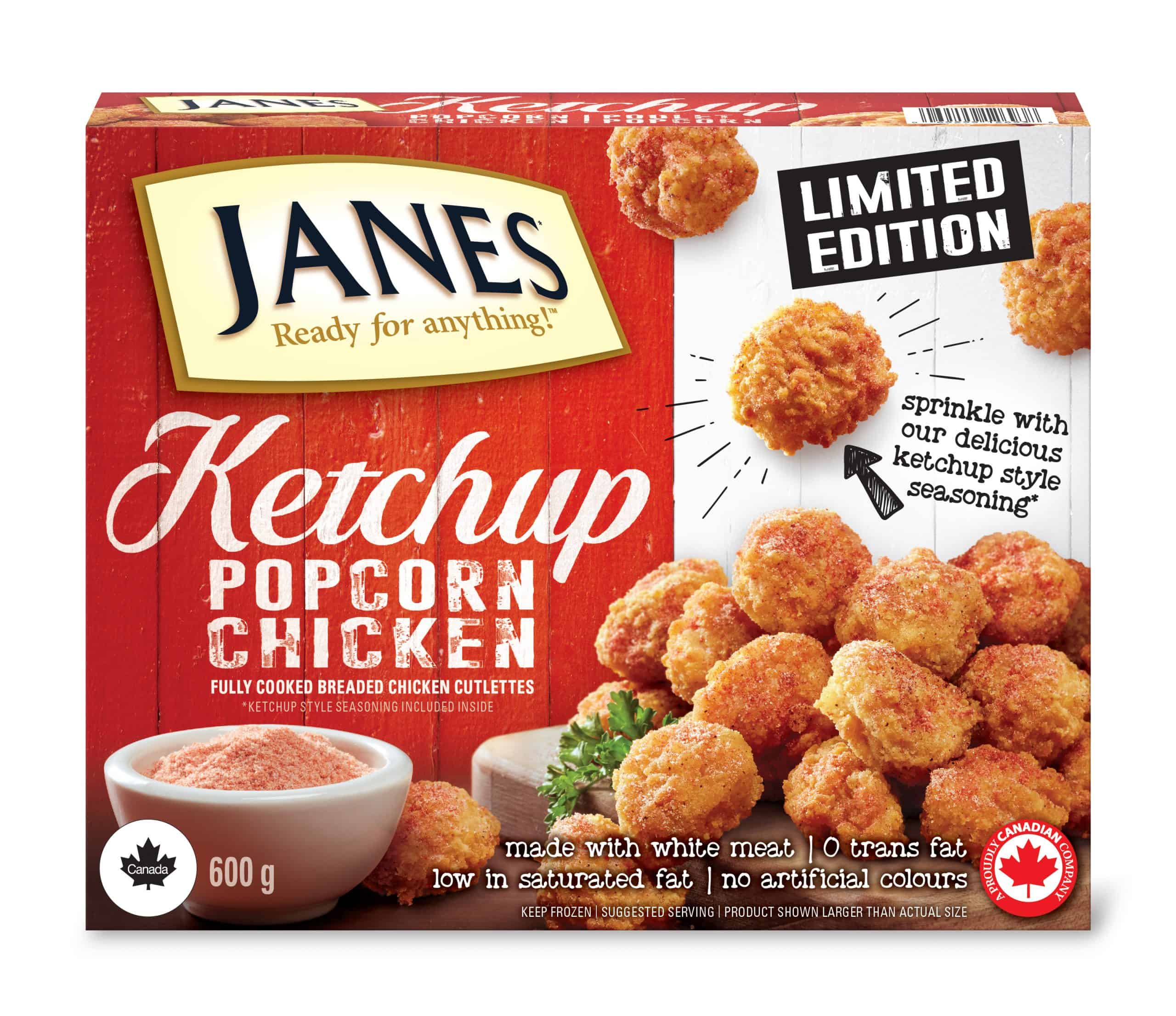 Ready For
Handfuls
Dipping
Movie Night
A Quick Snack
Parties
Looking to make family movie night more fun?  Janes brings the classic taste of Ketchup to its Popcorn Chicken.
Get all your favourite flavours with pub style and ketchup style seasoning in a bite-sized snack for the whole family to enjoy!   But hurry, as our Ketchup Popcorn Chicken is only here for a limited time.
Please check with your local grocery regarding availability.
Available Sizes: 600g
Ingredients
Popcorn Chicken
Chicken breast, Water, Toasted wheat crumbs, Canola oil, Whole grain wheat flour, Wheat flour, Modified corn starch, Soy protein isolate, Rice starch, Salt, Pea fibre, Sugar, Baking powder, Spices, Spice extracts, Natural flavour. May contain: Egg.

Ketchup Flavoured Seasoning
Sugars (sugar, dextrose, maltodextrin), Tomato powder, Sodium diacetate, Onion powder, Yeast extract, Flavour, Salt, Citric acid, Fruit and vegetable concentrate (apple, blackcurrant, radish), Malic acid, Canola oil, Spice.

Cooking Instructions
Conventional Oven: Heat in a preheated 425 F oven for 7 minutes, flip and cook for 5 more minutes. Place the chikcken in a bowl, sprinkle with ketchup style seasoning and toss.
Microwave: Heat from frozen. For 12 to 14 pieces, heat on high power for approximately 2 minutes. Place the chiken in a bowl, sprinkle with ketchup style seasoning and toss.

Nutrition Facts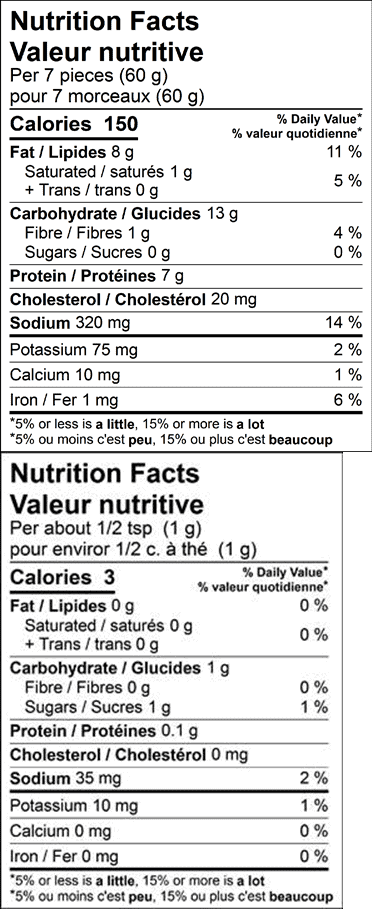 Product Benefits
Made with white meat
No preservatives
0 trans fats
Low in saturated fat
No artificial flavours or colours