Recall Notice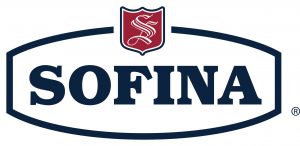 Recall Notice
March 21, 2019
In collaboration with the Canadian Food Inspection Agency (CFIA) and out of abundance of due diligence, Sofina, manufacturer of the Janes products, is proactively recalling the following product due to a consumer failing to properly cook this raw product. Regardless of salmonella being destroyed when proper cooking instructions are followed, we are taking this precautionary measure.
Brand: Janes
Product: Pub Style – Chicken Nuggets – Breaded Chicken Cutlets – Uncooked
Size: 800g
UPC: 0 69299 12490 3
Best Before Date: 2019 DE 15
A Food Recall Warning has been published by the Canadian Food Inspection Agency (CFIA) and can be accessed here.
Salmonella is commonly found in raw chicken and frozen raw breaded chicken products. Illnesses can be avoided if safe food handling, preparation and cooking practices are followed when preparing these types of food products, specifically by ensuring a safe internal temperature of at least 74°C (165°F). These products should not be microwaved as this method does not generate the appropriate internal temperature for the products to cook properly.
More information on safe internal cooking temperatures and safe food handling, can be found under the Health/Food and Nutrition section of the Government of Canada's website.
If you have the product at home, please throw it out or return it to your store for a full refund.
We apologize for the inconvenience this may cause.
If you have further questions, please contact Sofina Foods' inquiry line at 1855.SOFINA1 (763.4621).