ultimates

Multigrain Breaded Haddock Fillets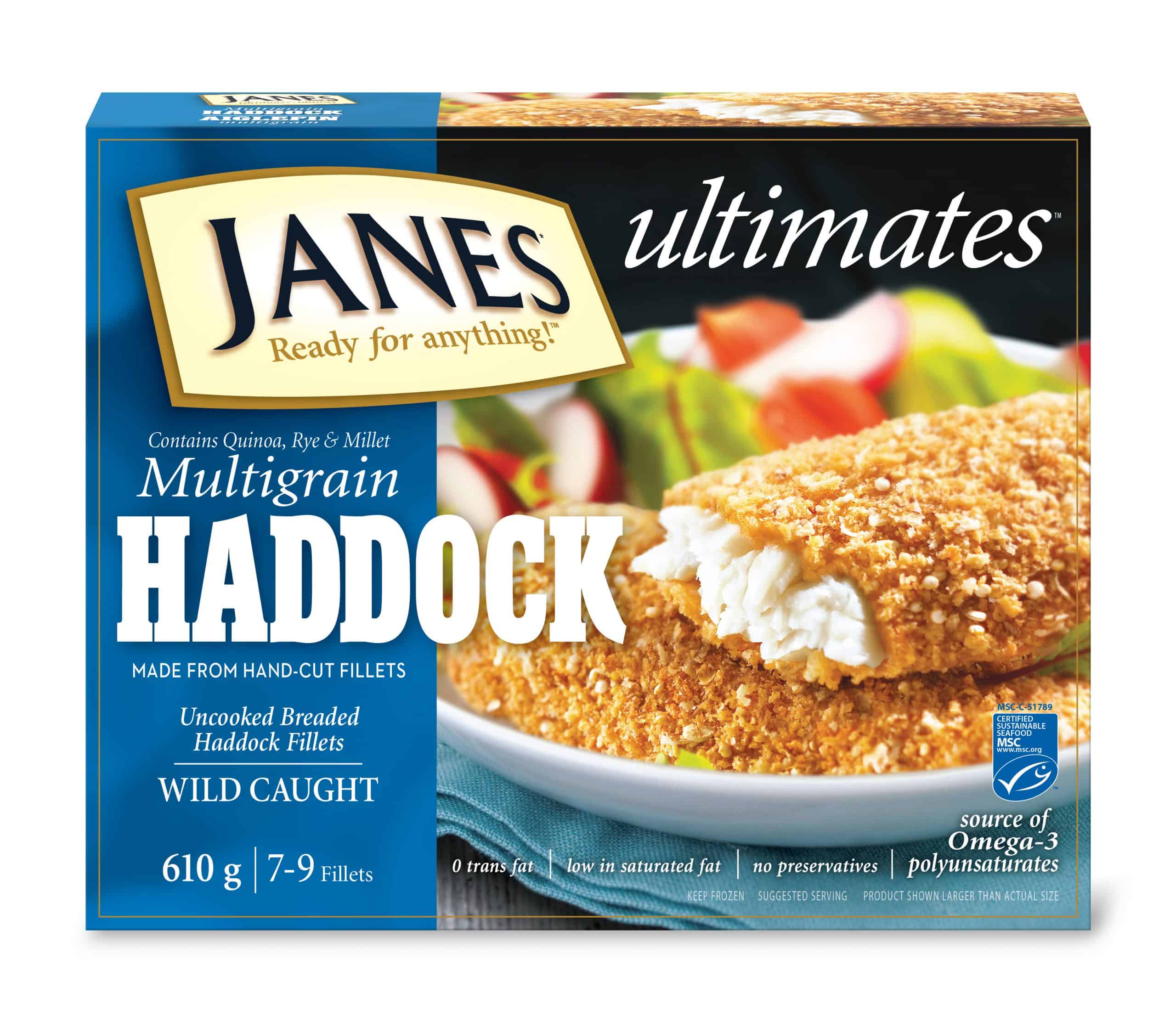 Ready For
Every Day
Family Dinners
Sharing
Premium
Flavour
Wrapped in a delicious multigrain breading that includes ancient grains, quinoa and millet, these wild-caught whole haddock fillets are certified sustainable and a source of DHA Omega-3.
Available Sizes: 610g
Ingredients
Haddock Fillets, Toasted Wheat Crumbs, Water, Corn Starch, Wheat Flour, Rye Flakes, Quinoa, Corn Flour, Rolled Oats, Hulled Millet, Salt, Flavour, Onion Powder, Garlic Powder, Sugar, Baking Powder, Sugar Beet Fibre, Spices. Browned in Canola Oil.

Cooking Instructions
Cook from frozen. Bake in a preheated oven at 425°F (218°C) for 10 minutes, flip, then cook 10 to 15 more minutes. Cook to an internal temperature of 160°F (72°C).

Nutrition Facts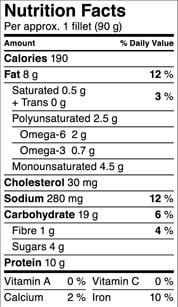 Product Benefits
0 trans fat
Low in saturated fat
No hydrogenated oils
Source of Omega-3 polyunsaturates
MSC Certified Sustainable