Caesar Salad with Crispy Haddock "Croutons"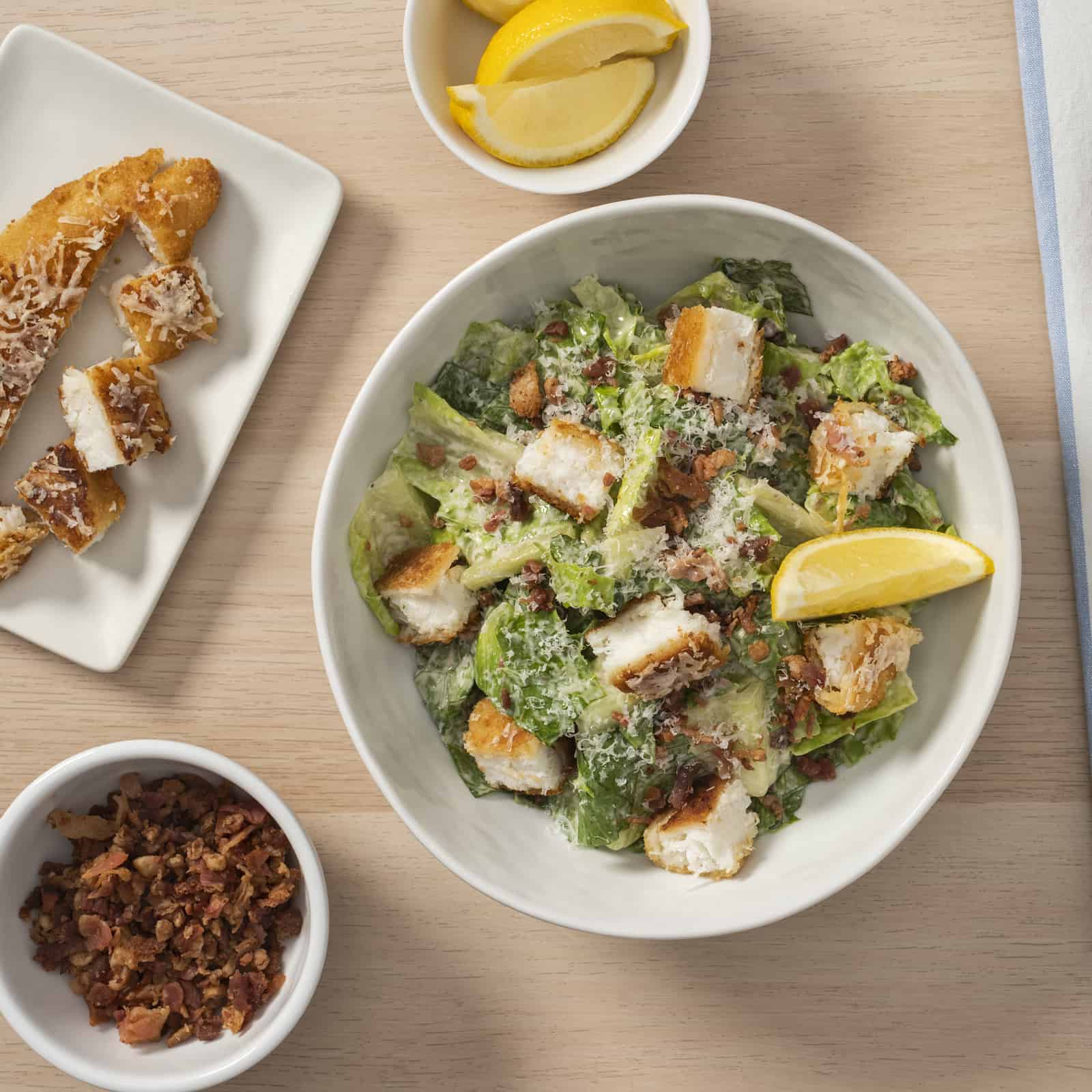 This Caesar dinner salad is topped with yummy crispy fish "croutons", featuring Janes ultimates Battered Haddock, for a delicious variation of a classic salad.
Ingredients
3 fillets JANES® ultimates Battered Haddock

2 tbsp (30 mL) grated Parmesan cheese

1/4 tsp (1 mL) garlic powder

4 cups (1 L) chopped romaine lettuce

1/4 cup (60 mL) prepared Caesar dressing

1/4 cup (60 mL) bacon bits

Lemon wedges (optional)
Directions
Prepare fish according to package directions. Cut into pieces. Toss gently with Parmesan and garlic powder.

Preheat broiler. Arrange fish on foil-lined baking sheet; broil, watching closely, for about 1 minute or until crispy and golden.

Toss together lettuce, dressing and bacon bits; divide between 2 plates. Top with crispy haddock "croutons." Serve with lemon wedges (if using).

If you're short on time, you don't have to broil the fish - omit this step.

For heartier appetites, boost the fish to 4 fillets. Substitute kale for romaine lettuce if desired or add chickpeas for a protein and fibre boost.

Tip: Serve in large warm tortillas for a Caesar haddock wrap.
More Meal Hacks