Southern Hot Honey Chicken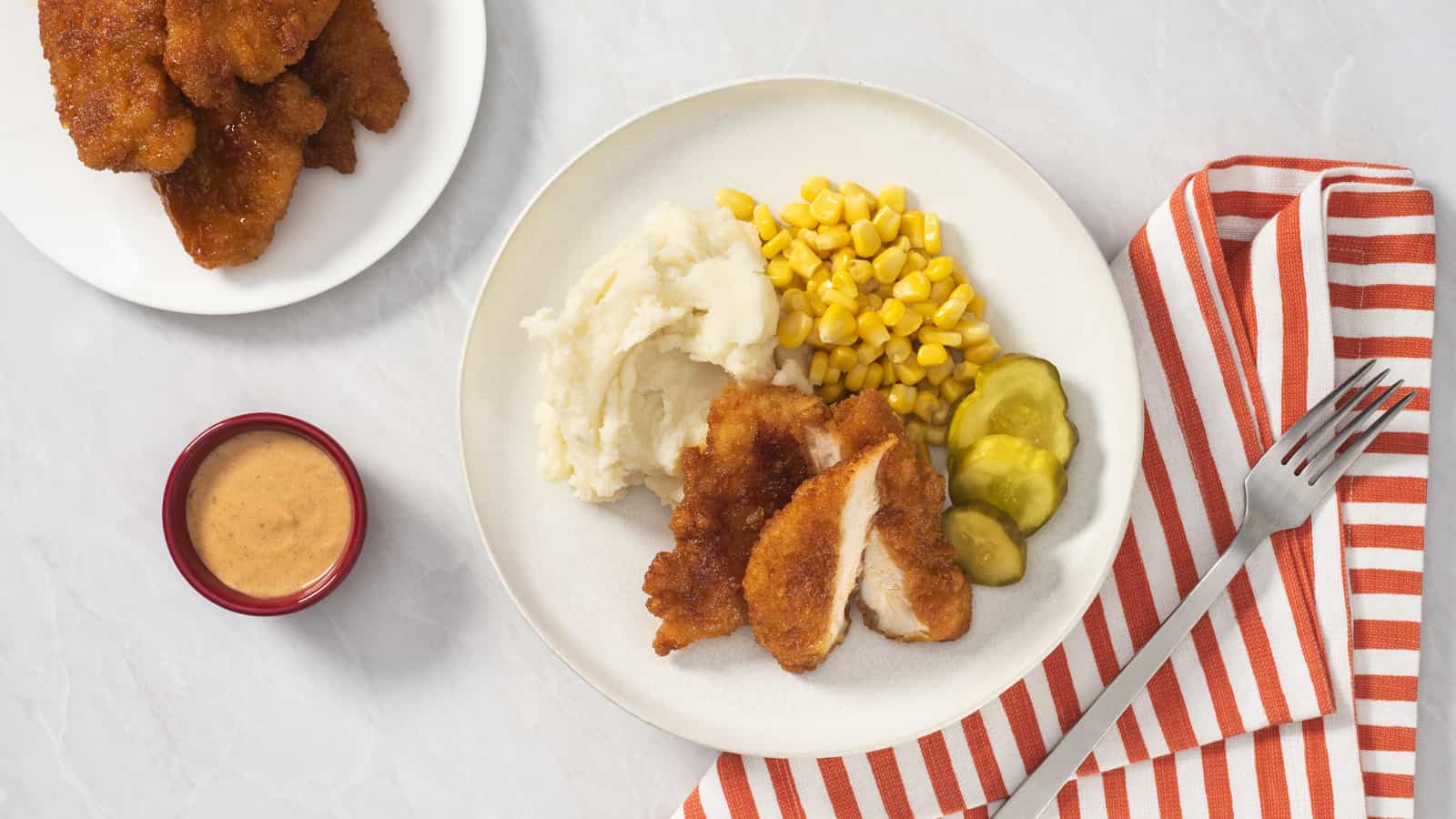 This Southern-inspired meal is loaded with sweet and spicy flavours for a chicken dinner that is sure to be a winner.
Ingredients
8 fillets JANES® ultimates Breaded Chicken Fillets

1/4 cup (60 mL) butter

1/4 cup (60 mL) honey

1 tbsp (15 mL) brown sugar

1 tbsp (15 mL) sriracha hot sauce

2 cloves garlic, minced

1 tsp (5 mL) chili powder

1/2 tsp (2 mL) cayenne pepper
Directions
Prepare chicken according to package directions.

Hot Honey Chicken Sauce: In small saucepan set over medium heat, heat butter, honey, brown sugar, sriracha, garlic, chili powder and cayenne; bring to simmer. Cook for about 1 minute or until brown sugar melts; keep warm.

Meanwhile, in saucepan of boiling salted water, cook potatoes for 15 to 20 minutes or until tender; drain well. Add butter, milk, salt and pepper; mash until smooth.

Toss chicken with hot honey sauce; serve with mashed potatoes, corn and pickles.

Tip #1: Hot honey sauce too spicy? Reduce cayenne pepper to 1/4 tsp (1 mL), and substitute 2 tbsp (30 mL) ranch sauce for the butter to balance the heat.

Tip #2: For Ranch Mashed Potatoes, reduce milk to 1/4 cup (60 mL) and stir in 1/4 cup (60 mL) ranch sauce.
More Meal Hacks